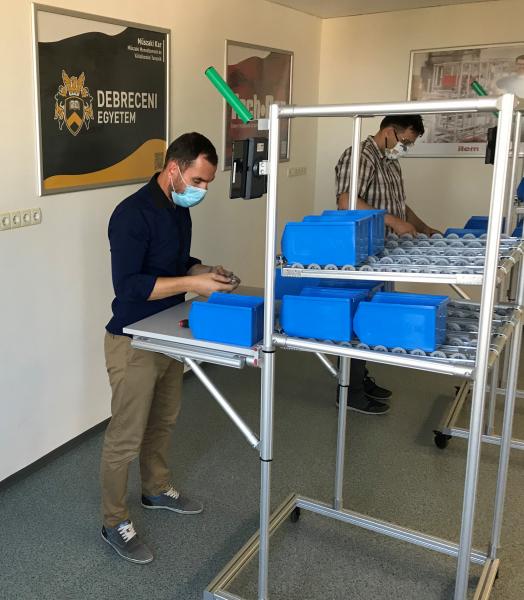 Lean Laboratory
Goal of the Lab
In the Lean Laboratory every participant can acquire competitive, practical knowledge focused on corporate needs which is the basis of world-class excellence.
 
Competences
In this special classroom university students can experience and learn methods related to production, logistics and production management in practice. Participants working in groups create work stations from ITEM components and improve them using Lean, KAIZENTM and Karakuri principles thus experiencing how these methods work in everyday life.
The practical modular training system was created by the experts of Kaizen Institute Hungary. Hungarian and international students as well as participants of corporates can master Lean method skills via taking part in these trainings and workshops.
 
Sponsors and Partners of the Lab
Tech-Con Hungária Ltd., Kaizen Institute Hungary Ltd.
Tools and Equipments
The tools and equipments of the lab were provided by Tech-Con Hungária Ltd., a part of the international Tech-Con Group. ITEM components were used, which are linear logistical systems based on Lean, KAIZENTM and Karakuri principles.
Review
"The brand new Lean Lab in the Technical Faculty of the University of Debrecen is excellent for the display and use of several Lean methods. The training is a good simulation of the everyday life of a company and the support of the professional instructors helps to learn the theory in practice in an excellent way. The well-designed lab is very practical and absolutely fit for its purpose."
Trombitás Zoltán – Plant Manager
"This Lab provides an excellent opportunity to learn the basics of logistics and Lean. It is equipped with all the tools which are needed for the students and essential for the simulation of an industrial environment. The training in the lab was a great experience not only because we could try the the things we had learnt earlier but also it had a team building effect. I highly recommend it to university students as well as craftsmen who want to learn."
Petró Norbert – Project Manager (Prec-Cast Öntödei Ltd.)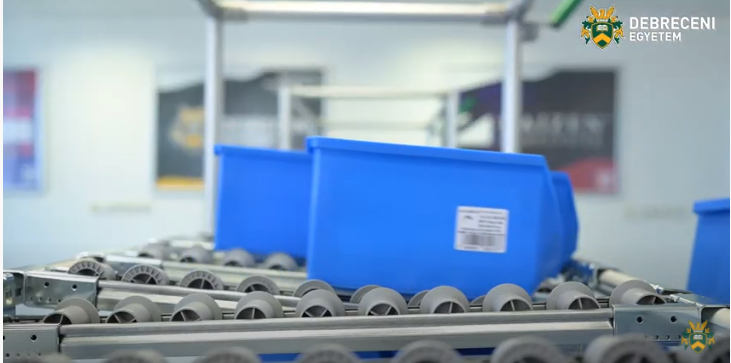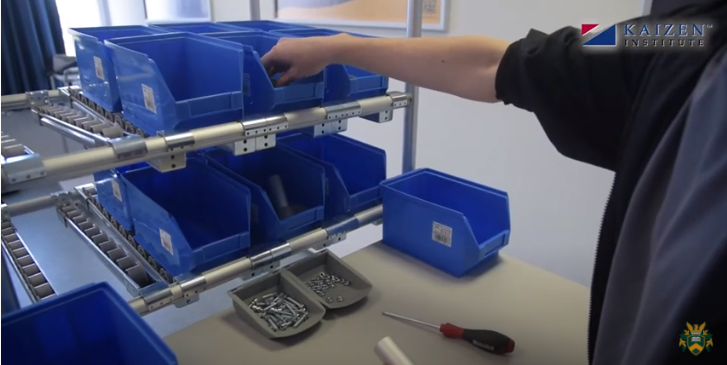 Last update:
2023. 09. 27. 11:23